When it is time to head back to school, it is necessary to have the right laptop or personal computer. A lot of schoolwork is done online. While most online classes are for college and high school students, elementary, middle, and even homeschooled students use computers for writing and research. Laptop computers are a good way for students to get their work done no matter where they are.
You don't always need the most expensive or high-end when looking for a new laptop or personal computer. Instead, look for one with the necessary capabilities to meet your school year needs.
You can find multiple styles of laptops and computers that will fit your student's needs; whether your preference is Apple or PC, this computer buying guide will help you narrow down your options.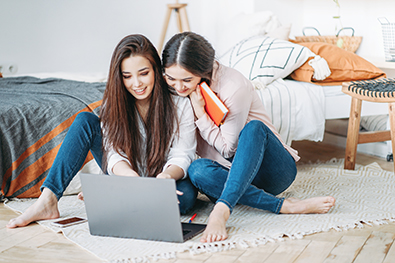 What to Look for in a Student Laptop or Computer
You will notice many differences and benefits when you are looking to buy a laptop or computer. Below are things to consider when choosing a laptop or computer.
Operating Systems
There are a few different operating systems for computers and laptops. The two most common are Windows and Apple. Both systems allow you to complete tasks such as spreadsheets, documents, video conferences with webcams, presentations, research, and streaming. However, the applications and interfaces are what make the two so different.
Apple computers use mac OS, and other PCs use Windows operating systems. Windows systems give a large diversity in price points and capabilities, as many companies make Windows computers. Some of the most popular are
• Dell Laptop
• Acer Laptop
• Lenovo Laptop
• Samsung Laptop
• ASUS Laptop
• HP Laptop
Some Apple mac OS computers consist of the following:
• MacBook Pro
• MacBook Air
Chromebooks
While Windows and Apple are common operating systems, there is a third operating system you could see, which is used in Chromebooks. A Chromebook is a common laptop that has been around for about ten years and does not use the MAC or Windows operating system. Instead, it uses the Linux operating system – better known as Chrome OS. Chromebooks use Google Chrome as their dedicated web browser and offer some applications related to Android applications. Chromebooks also rely on web-based capabilities such as Google Docs. Some of the best Chromebook options include:
• Samsung Chromebooks
• Dell Chromebooks
• Lenovo Chromebooks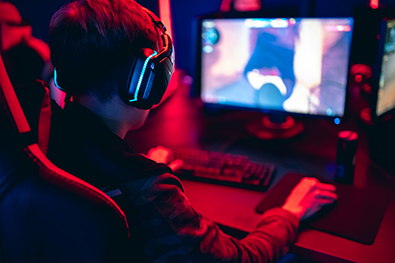 The Different Types of Laptops and Computers
Computers and laptops come in many different models and types, such as Gaming PC, All-in-One PC, 2-in-1 Laptops, Gaming Laptops, and Ultrabooks. So how do these computers and laptops differ from each other, and we have broken them down below.
Gaming PC – Like any other computer, you can do schoolwork on a gaming PC. However, gaming PCs have better graphics, faster speeds, and a powerful processor. In addition to gaming and regular schoolwork, a gaming PC is good for graphic design and video editing.
All-in-One PC – All-in-One desktops are good whether you want a high-performance system for school or home use. All-in-One desktops use less room than a typical computer and tower setup and often offer larger screens than even the biggest laptops.
2-in1 Laptop – these laptops are good for work and school. A 2-in-1 laptop is good for those who want a laptop and a tablet.
Gaming Laptops – a gaming laptop is good for any school course. Gaming laptops can run multiple programs simultaneously and have multiple tab browser options without lagging.
Ultrabooks – are thin and lightweight laptops designed to be between a tablet and a notebook PC. Ultrabooks are considered to have more business-friendly features than tablets or notebooks.
Screen Size
You will notice there is a range of options for screen sizes. Large screens allow you to see more clearly, which some students may need. Also, a larger screen will be more beneficial if you want to use your computer for more than just for school to watch videos.
Laptop screens
Typically, the laptop tends to be bulkier if you have a larger screen. Consider whether the screen size is worth the added weight added, as you will need to determine how portable you want your laptop to be. Laptops are categorized by display sizes, such as:
• 11 to 12 inches: this is the thinnest and lightest laptop weighing between 2.5 – 3.5 pounds.
• 13 to 14 inches: this gives you a good balance of screen and weight. This laptop weighs just under 4 pounds.
• 15 to 16 inches: the most popular laptop size is 15 inches, weighing between 4 and 5.5 pounds. If you want something this size, you will need to consider whether you will be carrying around your laptop often.
• 17 to 18 inches: if you don't plan on moving your laptop, a 17- or 18-inch screen can give you good processing power to run high-end programs.
PC monitor screens
PC monitors are great for those needing less eye strain or wanting to experience a better graphic and resolution. You can use a monitor on your laptop or desktop computer.
Your display resolution is important when you use your computer for gaming or streaming movies, photo editing or displaying text on the screen. Display specs and options range from 4K, 1440p, 1080p or Full HD and HD resolution.
Remember, pixel density can impact monitor resolution quality—the best range is 109 pixels per inch (PPI). Remember that a larger monitor will have low pixel density with a lower resolution. Distance also plays an important role. For desktop viewing, 24-32 inches may be optimal. You can find great deals on widescreen or curved screen monitors.
Computer Special Features
Laptops and PCs have many awesome features, such as a touch screen. Touch screen laptops like the Microsoft Surface laptop benefit specific school courses such as graphic design. Some laptops come with a stylus, or you can purchase one separately.
Whether taking online courses or working remotely, you may consider a laptop with a webcam and microphone. Most laptops are equipped with these features, and they make a big difference in the quality of your video calls. Some students like using an external headset, so you must ensure the laptop has a USB or HDMI port compatible with your headset. Some headsets use a C port.
For students with courses requiring specific programs such as AutoCAD for architecture, you will need to ensure the laptop has the correct hard drive and program compatibility.
Shop Conn's HomePlus for Back-to-School Laptops and Computers
The perfect laptop for you or your student will depend on how you plan on using the computer and what type of capabilities you need for your schoolwork. Take your time and browse Conn's HomePlus selection of computers and laptops available online or in-store. You can shop from a Surface Pro, Windows Laptop, HP Spectre, and more. Your schooling is important, and so is the computer or laptop you decide to purchase.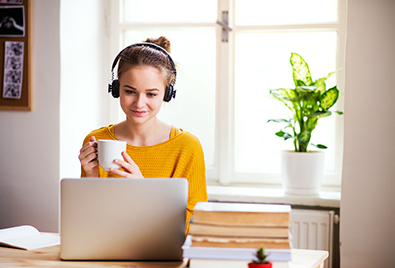 Laptop & Computer FAQs
How many GB is good for a school laptop?
At a minimum, a laptop must have 512GB if you often work on large files, photos, assignments, and programs. However, you can upgrade to a 1TB or opt for an external hard drive.
How much RAM does a school laptop need?
When looking at Random Access Memory (RAM) – it is best to buy a laptop with at least 4GB of RAM – but if the price is right, you may opt for 8GB of RAM.
Does Conn's offer financing for school laptops?
Yes! Conn's offers financing options to find the perfect laptop for you or your student. Worried about credit, or have you been turned away before? Conn's HomePlus offers financing for those with less-than-perfect credit. Prequalify Now!