Store Credit Cards: A Smart Financing Choice When Used Wisely

HOW DO STORE CREDIT CARDS WORK?
Store credit cards offer incredible convenience, allowing you to purchase the things you need and then pay for them over time. However, consumers must be cautious about racking up too much credit card debt and the accompanying finance charges.
When you're issued a store credit card, you'll be given a credit limit and an annual percentage rate (APR) that may be based on your income, credit history and other factors. It's important to read the terms and conditions so you know what your APR is and what other fees you might be liable for.
Paying your store credit card bill on time is critical to avoid penalties and is one of many factors in obtaining a good credit score. You'll receive a statement every month with a minimum amount due. The more you can pay each month, the faster you'll pay off your balance and the less finance charges you'll accrue.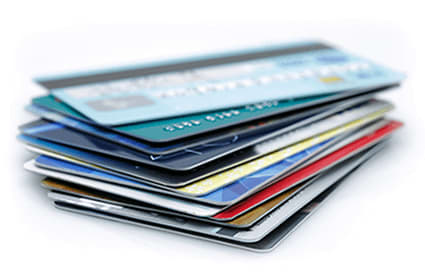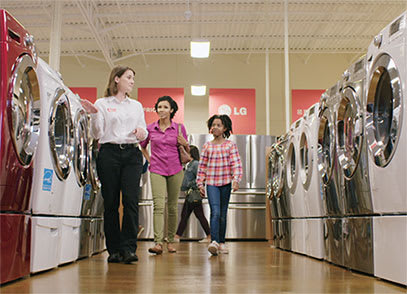 A Conn's HomePlus® store credit card helps you afford more
A Conn's HomePlus HOME Credit Card gives you the buying power you need to get the things your family wants and deserves. It also lets you take advantage of special financing offers on select merchandise.
Store credit card fast facts and benefits:
Purchase qualifying products and pay for them over time
Use your store credit card whenever you want, up to your credit limit
Take advantage of special financing offers
Pay at least the minimum due to avoid added finance charges and fees
Apply in-store and you may get approved in minutes
Conn's HomePlus offers financing options for everyone
Conn's HomePlus makes it fast and easy to apply for a store credit card. Just visit your local store to apply, and you may be approved in minutes.**
If a store credit card isn't approved for you at this time, Conn's offers affordable Conn's HomePlus Financing that lets you borrow a set amount and pay it back in fixed monthly payments. Whether you've got good credit or you're building credit, we can say yes even when others say no.* That's because we offer our own Conn's HomePlus Financing. We've said yes to more than 5 million people!
We also make available flexible lease-to-own programs that can help you get the products you need with no credit needed.
* Subject to credit approval. Conn's HomePlus Financing is offered by Conn Appliances, Inc. in the states of Alabama, Arizona, Colorado, Georgia, Nevada, New Mexico, Mississippi, North Carolina, South Carolina and Virginia; and is offered by Conn Credit Corporation, Inc. in Oklahoma, Louisiana, Texas and Tennessee.**,*** See credit card terms.