Whether you're binge-watching a show, enjoying a movie with family, or inviting friends over to view a big game, having a great entertainment setup can make all the difference.
Tech + Comfort + Style
These are the three key elements to creating the perfect viewing experience. While there are no rigid rules to follow, here are some basic guidelines to help you relax and enjoy the show, no matter what you're watching.
Start with Modern Technology
Don't let all the choices out there overwhelm you. Focus on choosing electronics that fit your space and that will enhance your viewing experience. When choosing top brand televisions, look for one with a QLED screen and at least 4K resolution. The Samsung 85" Neo QLED is one of our favorites.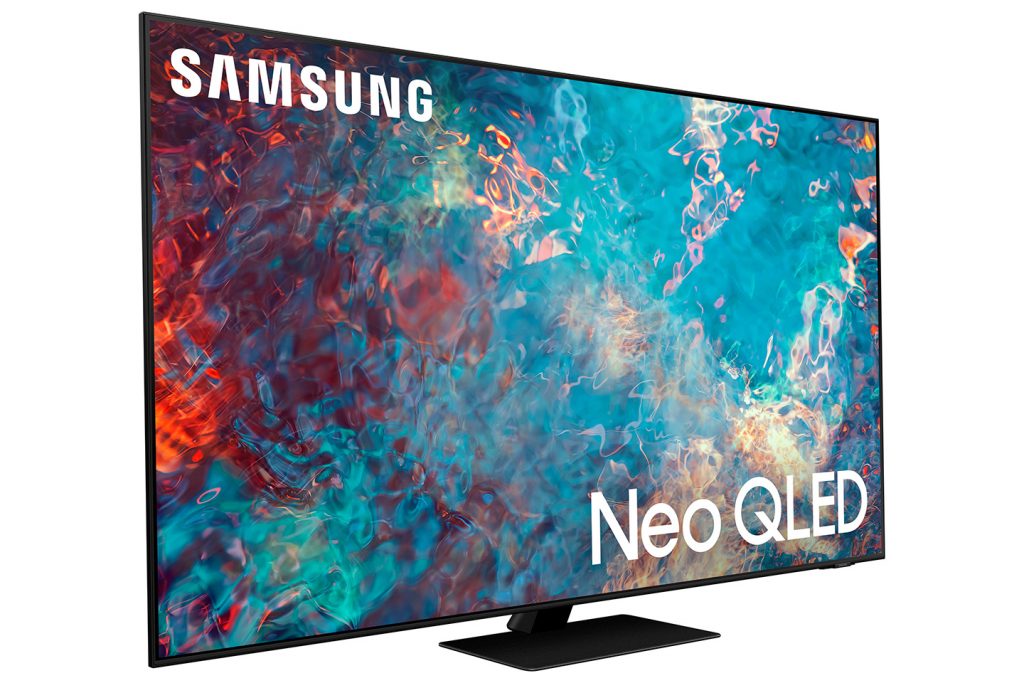 QLED ensures your picture is bright with vivid colors and wide viewing angles, while Ultra HD improves resolution and contrast.
Tip: Pick the perfect size
There are two things to keep in mind. First, bigger isn't always better, and second, the size of the room isn't the key; it's more about the distance between the sitting areas and the TV. Samsung offers a simple formula:
Viewing distance (in inches)/2 = recommended TV size
So, for example, if your couch is 6 ft from your TV, that's 120 inches. 120/2 = 60 inches. Of course, there are other factors like resolution to consider. Ultimately, it's up to your personal preferences.
Sound Sensibility
The truth is no TV is manufactured to deliver sound quite like that from a top name soundbar. The high-frequency speakers in a soundbar bring clarity and depth to voices and music so you can feel the drama of every moment. Plus, soundbars add huge range to your volume options. Our pick? Samsung's with Dolby Atmos Soundbar.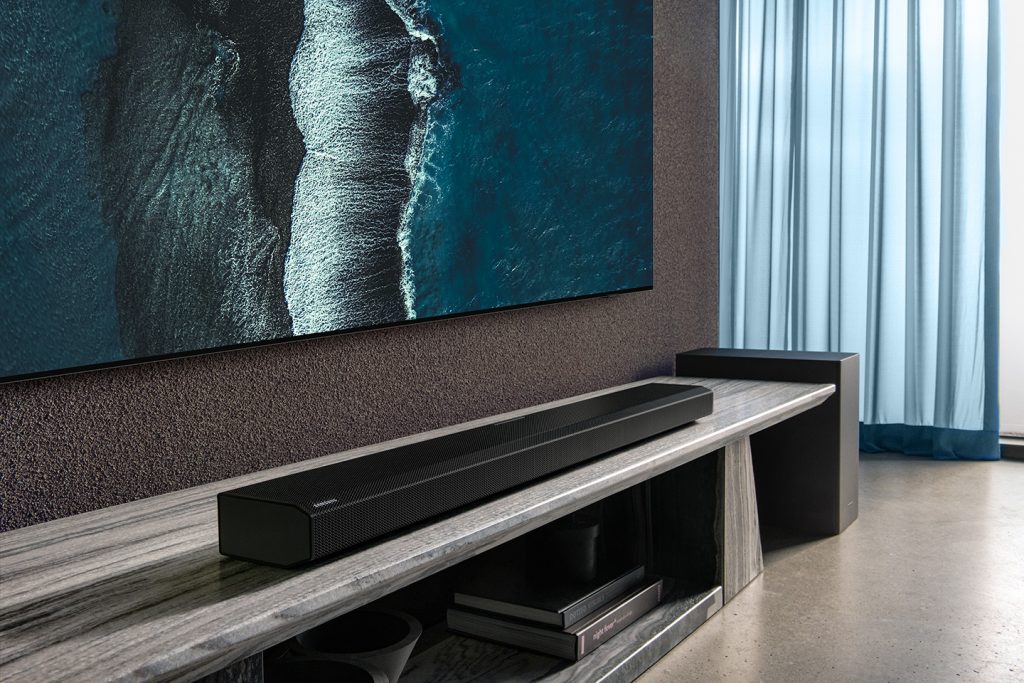 Combine a TV with great picture and amazing sound, and you've got the foundation of your viewing experience.
Shopping tip: Bundle up!
Let an expert handle the technical stuff. By choosing a TV and soundbar bundle package, you can be confident that the TV and soundbar you choose are a perfect match. Plus, you can often save a little money at the same time!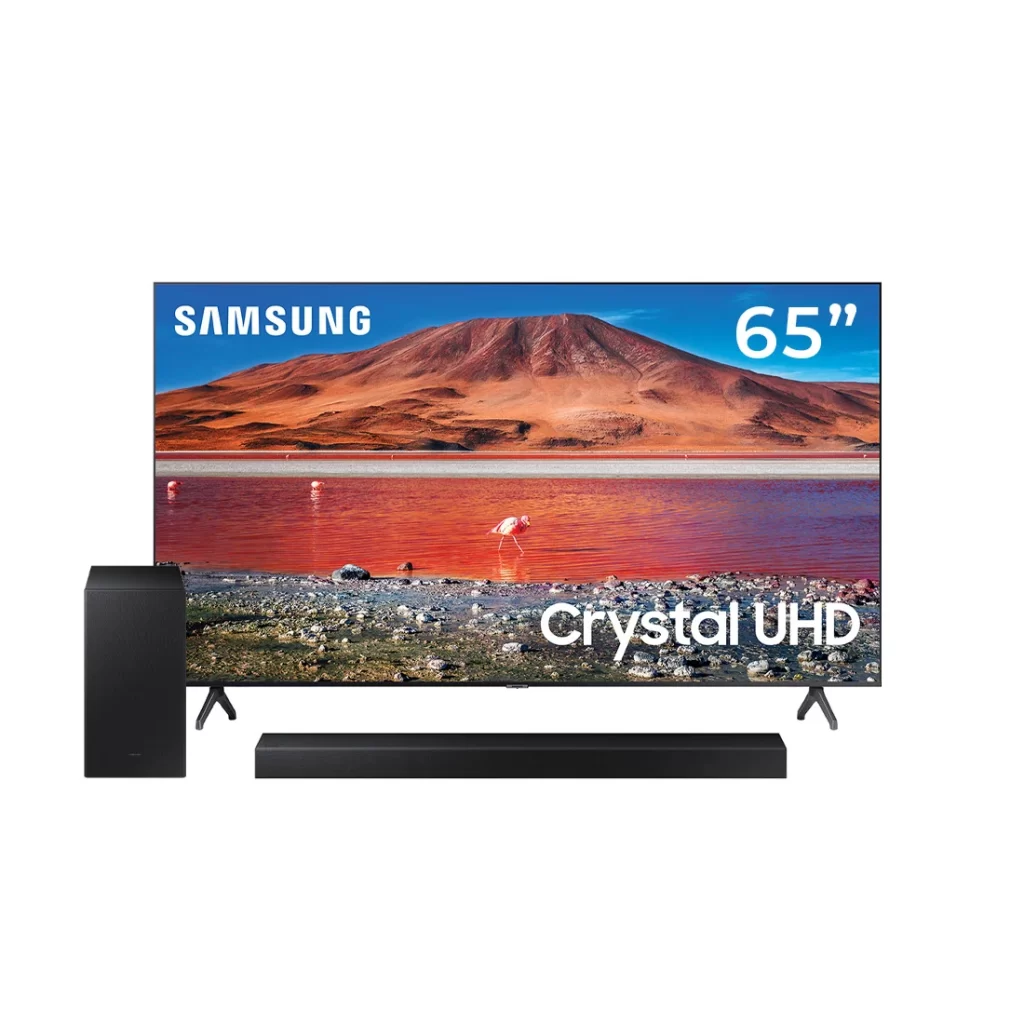 Add Comfort & Style
To ensure everyone gets a great view, choose furnishings that offer some flexibility. Instead of a single couch, opt for a sectional or better yet, a love seat with matching chairs. The Sofa & Loveseat Set from Grayson is our top pick right now.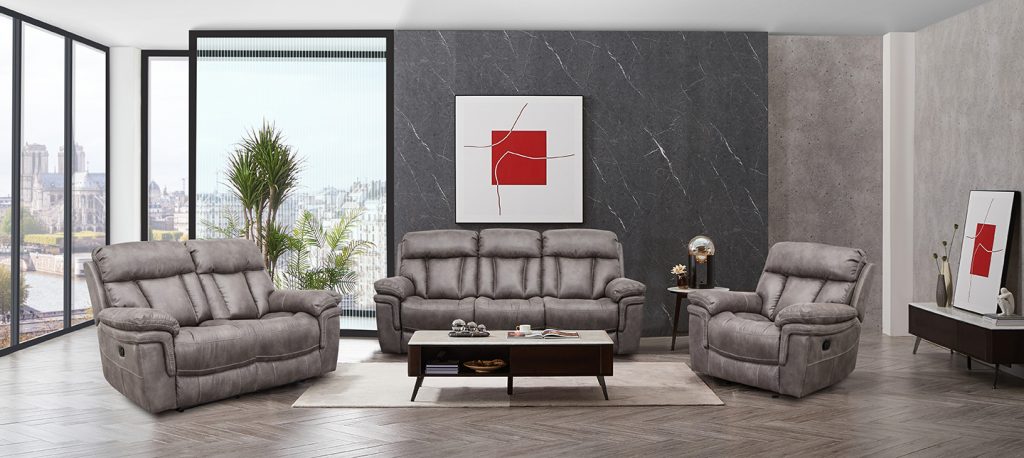 You can always add ottomans for extra seating space. A coffee table is always a great choice but also consider styling multiple smaller tables strategically close to seating to make it easy for guests to keep beverages and snacks at hand.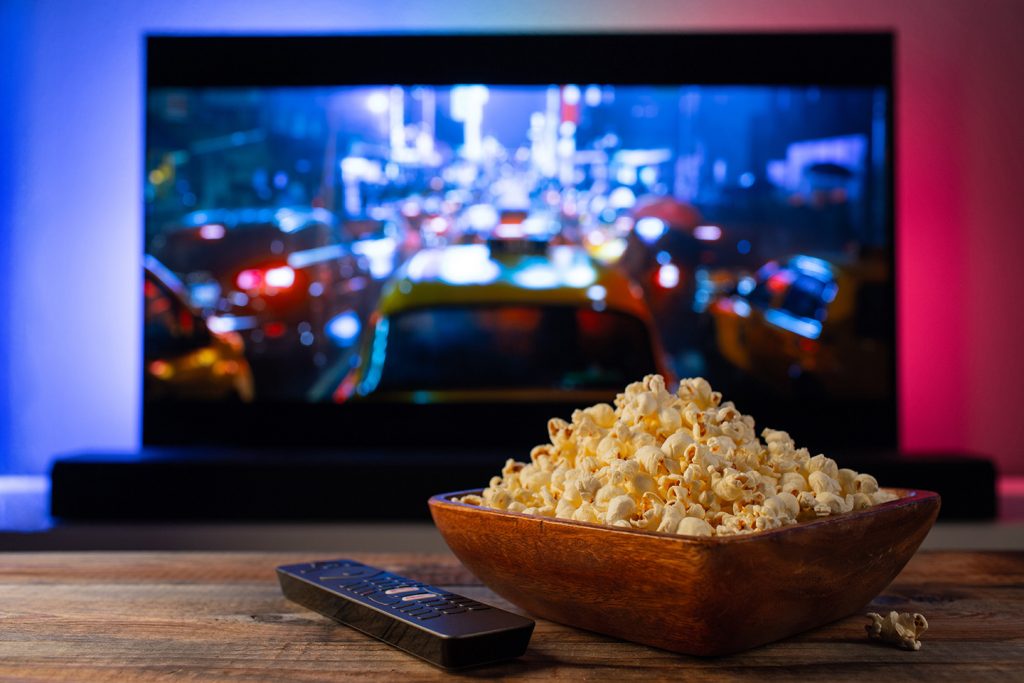 The modern style of Coham Cocktail Tables and End Tables fits well with the look of today's high-tech entertainment systems.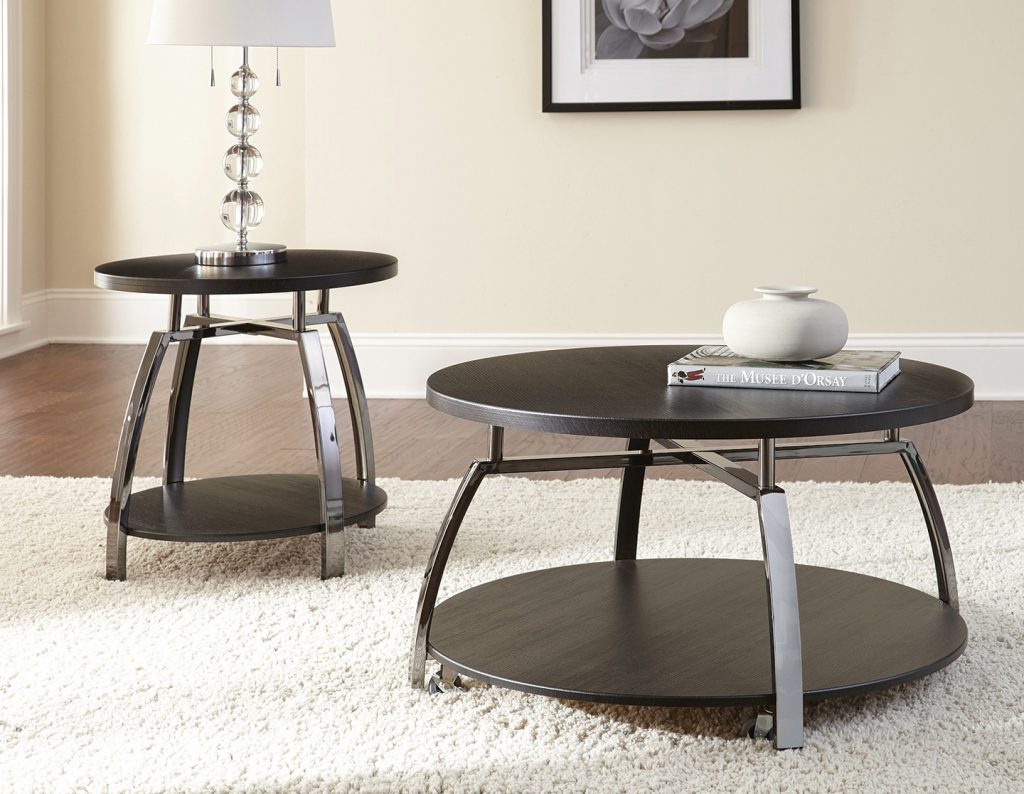 Conn's Choice: Entertainment Consoles
While wall-mounting your television is popular lately, we still recommend entertainment consoles that match your unique style. Here are three reasons to consider a stylish new console:
Design Balance: If your TV is intended to be the focal point of the room, it's going to look lost without something under it. Designers even have a name for it, the "black box effect."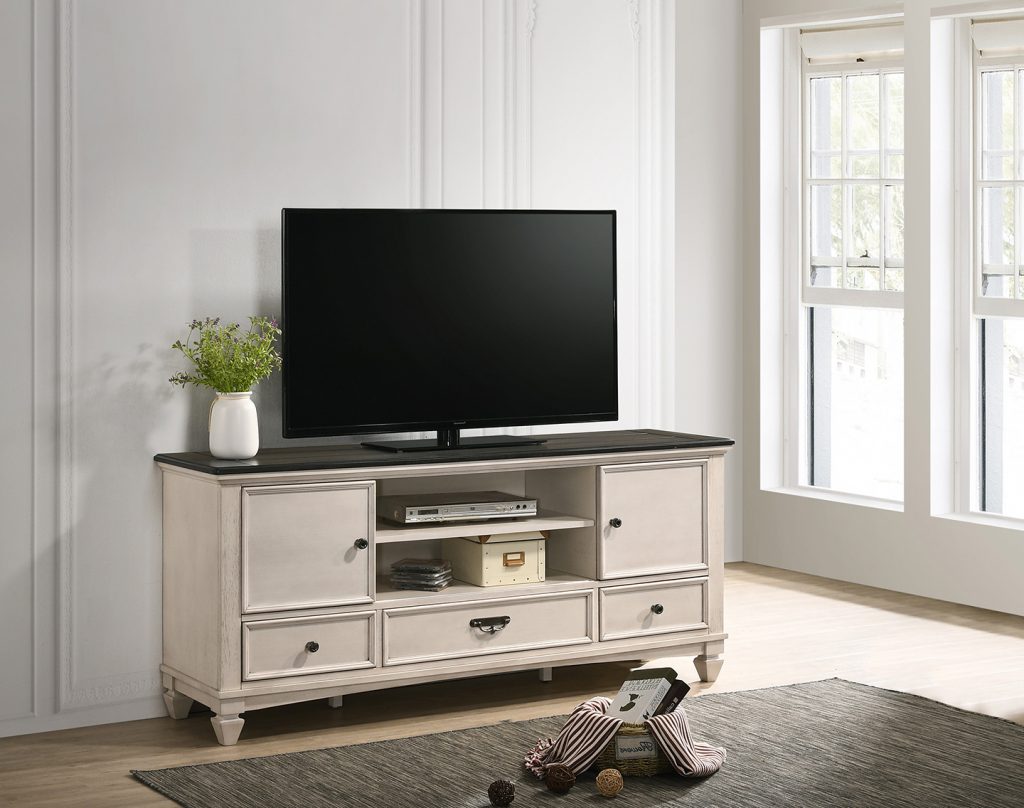 Storage: You know this already, but it's worth repeating. Consoles are great places to store media, books, and other small items. Plus, the tabletop space is perfect for photos, art, and decorative items.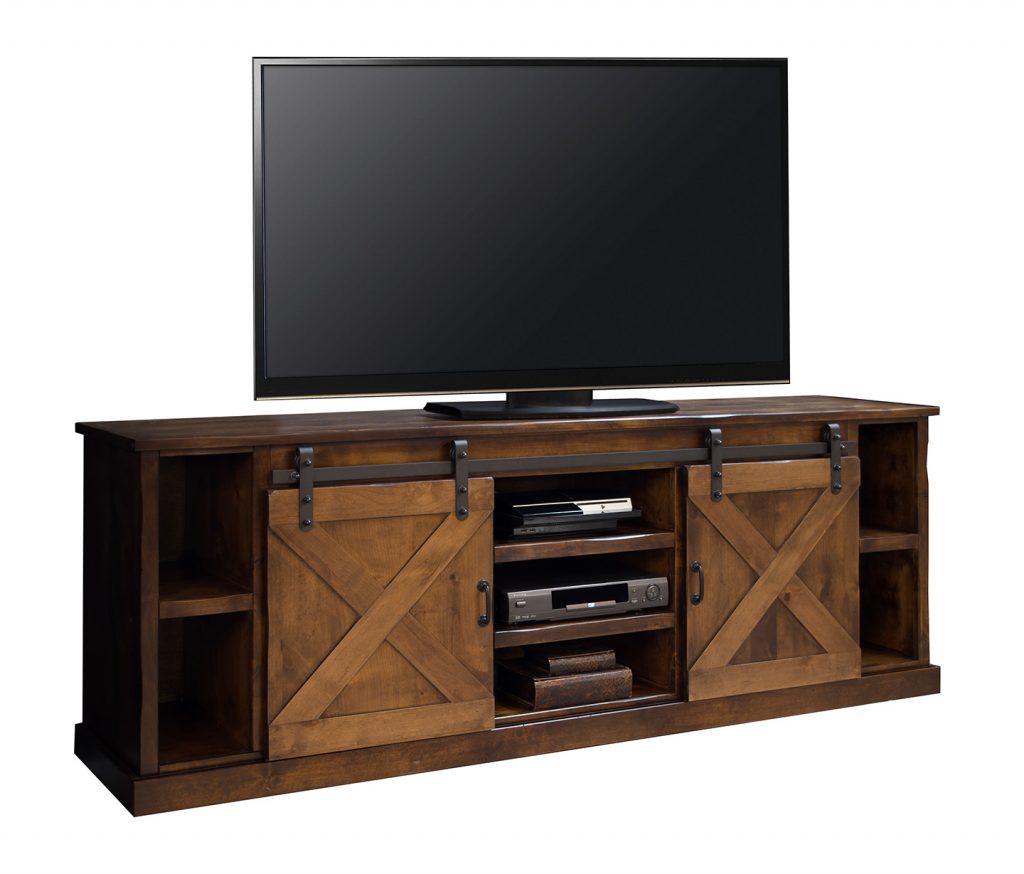 Tech Access: You may not need to access the back of your TV every day, but when you do, the process is much quicker and easier it sits atop a console. We recommend considering a console if there are gamers in the house constantly connecting equipment, or if you live somewhere where your streaming connectivity sometimes needs adjusting.