Men are simple creatures. We enjoy coming home from a long day at work, popping a top of a cold beverage, and relaxing in front of the TV. You brought home the bacon, and now you deserve to relax. If you desire personal time away from the grind, you need your own space. Why not create the perfect man cave?
This space will be entirely yours. If this sounds like paradise, there are a few questions to ask yourself. What type of man cave do you want? Are you simply looking for a quiet place to relax or go all out and make it a celebration station for your favorite sports team?
Must Haves in the Man Cave
Maybe you want a combination of camaraderie and solitude. You can have a nice place to relax in peace and a man cave for the guys to watch the game or to play games. Here are ten must-haves in the man cave to create the perfect area with top-name brand appliances and furniture you need to pull it off.
Haier – 150 Can Beverage Center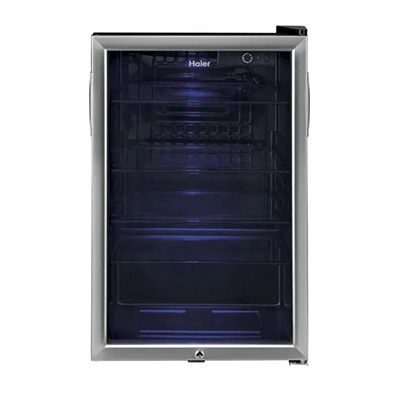 No gameday event is complete without an array of cold beverages at your disposal. With this Haier Beverage Center, you will never have to leave your man cave for a cold one. A beverage center is especially useful if your space is far from the kitchen, like in the basement. It will hold up to 150 beverages and keep them cold no matter the season.
Danby Contemporary Classic Compact Refrigerator
If you need a refrigerator in your man cave, don't miss out on this Darby Contemporary Classic Compact fridge with a sleek, cool design. This fridge is also a great place to keep your beverages cold and store any other goodies. Dips, condiments, and other goodies will find a perfect home in your man cave.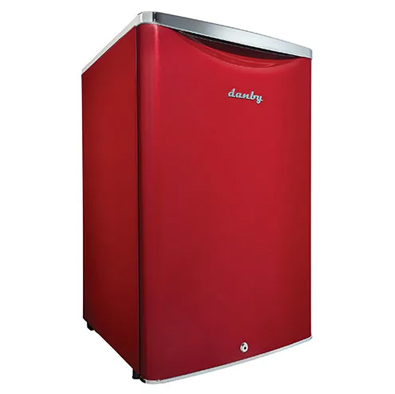 Carolina Recliner
No man cave is complete without comfortable seating for you and your friends and family. Add a Carolina recliner that blends the perfect combination of comfort and affordability. It's made with thick padding and pillow-top arms to create the ultimate lounging experience. It even comes with an X-TRA Comfort footrest to kick up the feet, lean back, and relax.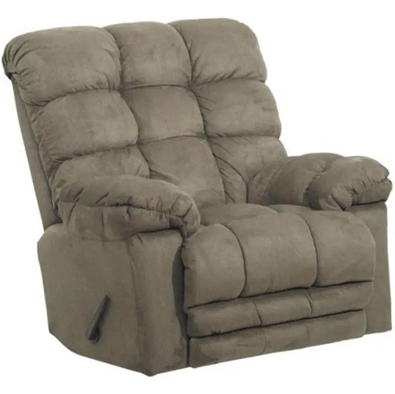 Cloud Charcoal Motion Collection - Sofa & Loveseat
If you want the ultimate seating option, the Cloud Charcoal Motion Collection may be what you want. This sofa and loveseat combo was inspired by "bright fluffy clouds floating through the sky." While you might think that's too frilly for a man cave, think again! The cushions are overstuffed with heavenly, extra cushy material. The set is durable and comes with cup holders, making it a great option for your man cave.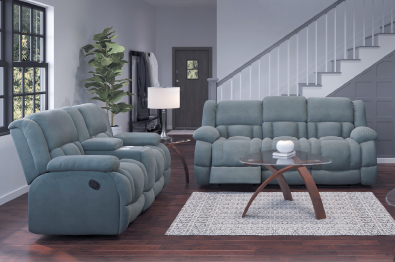 Skye Massage Chair
After a long day's work, nothing is better than coming home to a relaxing Skye Massage Chair. Melt away your aching muscle pain with this zero-gravity massage chair. It was designed to provide the ultimate lumbar support. This chair has a heated option and scans your body for pressure points to give you a targeted massage with equalized pressure. You can even plug in your favorite tunes for added relaxation and comfort. This chair will be a great compliment to your personalized man cave.
Aransas Series 4 Piece Patio Set
Sometimes the perfect man cave does not involve being cooped up in a basement or spare bedroom. When the weather is nice, you may want to hang out on your outdoor patio. The Aransas Series 4 Piece Patio Set is great for outdoor use. The stylish all-weather cushions and durable frame is inviting for all guests. Maybe you want a place to sit outside and read a book. Consider this patio set a great oasis getaway.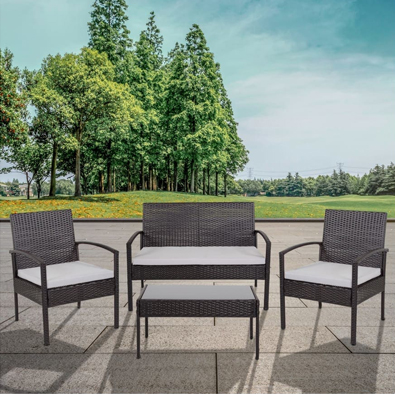 Samsung 85" Crystal UHD 4K UHD Smart TV
No man cave is complete without a big screen TV. Of course, the bigger the TV, the greater the bragging rights. Eighty-five inches is large enough to make your home the gameday destination for all your buddies (and maybe a bit of streaming on the side). The 4k Crystal Ultimate High Definition provides the ultimate in-home entertainment, and the 4k resolution is four times clearer than the standard high-def.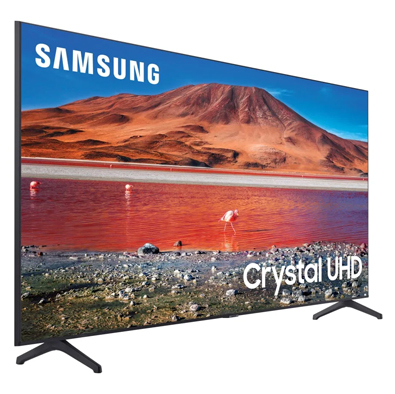 LG High-Res Audio Sound Bar
TVs these days focus on the clear picture, but their sound quality may leave you wanting more. You can add an LG High Res Audio Sound Bar to your entertainment center because it offers an amazing quality sound that will be a hit in season and out.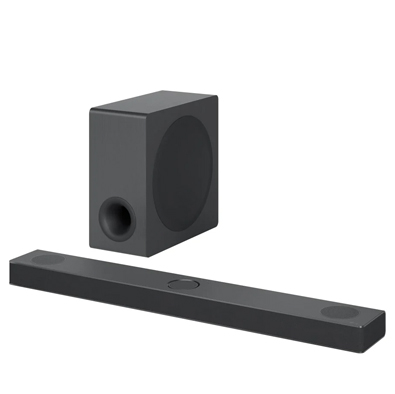 Arcade1Up - Big Buck Hunter Pro Arcade
This retro Big Buck Hunter Pro Arcade is exactly the touch your man cave needs to liven up the day. This 4-in-1 game system will amp up the nostalgia as you and your buddies find out who is the best hunter. The arcade game also comes with a matching riser and a tin sign you can hang on your wall. Get ready for some friendly competitive gaming.
Xbox Series S Gaming Bundle
This Xbox Series S Gaming Bundle is for you if you are into modern gaming! It will pair brilliantly with your Samsung 85-inch TV and LG Audio Sound Bar. This all-digital Xbox is at a great price and offers gameplay speeds of 120 FPS. The bundle comes with a Turtle Beach Recon 50X Headset and an Xbox Ultimate Game pass, making this a deal that can't be beaten!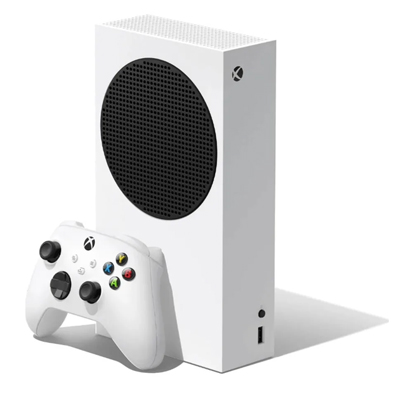 How to decorate a man cave
Decorations are subjective and will depend on your style and taste. But, once you have the right furniture, appliances, and electronics, the decorations are quite simple.
Add a few small tables. Add magazines for your guests to look through. Make sure to add decorative coasters to protect your furniture.
You may want to add posters to your walls, whether sports teams or any other area of interest. Give your room one main focal point and build your decorations around it.
Add an area rug, curtains, or blinds, but don't forget to think about lighting. Add a few lamps or recessed lighting.
When creating your man cave, make it all about you. Let your personality shine through with every detail. Comfortable seating and state-of-the-art entertainment will allow you to put together the man cave of your dreams. Your space will be so amazing you will never want to leave!
Be sure to browse Conn's HomePlus online to access affordable home furnishing options that fit your style.