Spending Tracker – Know Where Your Money Goes

KEEP TRACK OF YOUR MONEY TO HANG ONTO MORE OF IT
It might seem like your paycheck just vanishes every month, but of course it gets spent on all sorts of things. Big things like rent and car payments are easy to keep track of. But day-to-day purchases can be harder to account for.
And if your spending tracker system requires sifting though piles of bills and pulling crumpled-up receipts out of purses and pockets, it's time to create a better system!
Spending tracker fast facts:
Effective budgeting relies on accurate expense tracking
Pick a spending tracker method that works for you, paper or electronic
Use your bank or credit card company's free financial planning and budgeting tools
Identify areas where you can cut back on spending and save more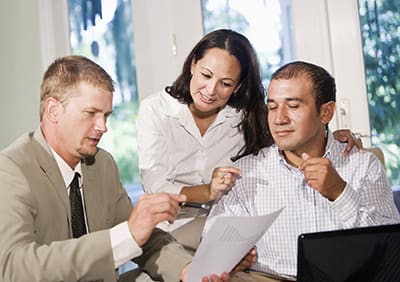 Knowledge is power
Once you have a clear understanding of where your money goes, you'll be able to identify areas where you can save. Chances are you have no idea how much you spend on clothes or restaurant meals each year. Always account for your bills and credit establishing payments.
Seeing your monthly expenses laid out item by item, and dollar by dollar, can be a real eye-opener! You might decide that instead of spending $300 a month on lunches out, you'd rather bring your own lunch and convert $150 or more into savings. Tracking your monthly expenses gives you a clear view of where your money is going.
The first step is to create a monthly budget. Once you've done that, your daily task is to keep track of the money you're spending. You can take one of two basic approaches to tracking monthly expenses:
Track expenses on paper. A paper spending tracker works great for someone who doesn't use a computer or smartphone regularly, and who prefers to record expenses on paper.
Start with a notebook or pad of paper. Create a column for the date, another for the category (such as food, groceries, transportation) and a third for the amount spent. Every time you spend money, write down when, what and how much. Once a week, add up your expenses in each category and record them in your monthly budget.
Use an electronic spending tracker. This method is best for people who use a computer or smartphone regularly and prefer to track expenses electronically.
Set up a simple spreadsheet, or download an app for your computer or smartphone. From budget planning to expense tracking, you can find all sorts of tools online. Just do a web search for "budget planner" or "spending tracker." Many websites are devoted to money management, offering apps to track your spending, sync your bank accounts and even suggest areas where you could be saving.
Take advantage of services you already have
In addition to tracking your expenses, you can also make use of the free financial planning and budgeting tools that your bank or credit card company offers through their website. Many credit card companies will give you a monthly or yearly summary of your charges organized by category (restaurants, clothing, transportation, medical and more).