Smart Shopping – How to Be a Smarter Shopper

SMART SHOPPING IS ABOUT PLANNING & THINKING AHEAD
Shopping is supposed to be fun, right? But with some serious know-how and planning, you can be a smarter shopper and save a ton of money—and that's pretty fun, too!
Whether you're shopping at the grocery store or the mall, these discount shopping tips will help you make smart decisions and purchases.
Many of the products we offer at Conn's HomePlus are big-ticket items like furniture, appliances and TVs. It's important to save your money for major purchases and make sure you're getting the best deal possible.
You can shop with confidence at Conn's HomePlus, knowing we're doing everything we can to help you afford the home products you need!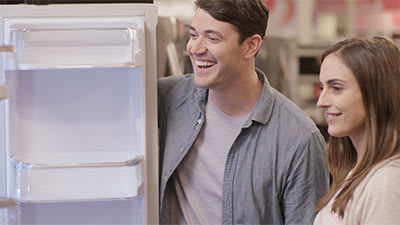 How to shop smart at Conn's HomePlus
Conn's HomePlus is all about making it happen. We created the Low Payment Finder to discover the best financing options to bring the lowest payments, tailored to you. We make the most of your budget, whether you have good credit or you're building credit. Get Prequalified
Conn's offers a variety of special financing offers and promotions, like 0% APR for 12 months.*
Whether you purchase your product with Conn's HomePlus Financing or through a rent to own program, you'll have low monthly payments you can afford.*
With our low price guarantee, if you find a lower price, we'll match it.1
Smart shopping tips
Think before you buy. Before you hand over your hard-earned money or a credit card, ask yourself these questions: Do I really need it? Will I use it? Will I regret this tomorrow? If you're really not sure, wait a day. If you still want it tomorrow, you can always go back and buy it. A big part of smart shopping is avoiding impulse spending.
Make a list and stick to it. We've all done it: Run into the store for three things and come out with 20. So wherever you're going shopping, make a spending plan and know exactly what you're getting before you go.
Don't grocery shop hungry! Studies have proven that when people go grocery shopping on an empty stomach, they buy more than when they're full. Smart shoppers eat before they go to the grocery store.
Take advantage of sales and coupons. Did you know some smart shoppers never pay full price for anything? They clip and scan coupons, take advantage of special offers, check the paper and online for sales. But don't buy something just because it's on sale. Smart shopping means only buying what you need.
Buy it used, when possible. Second hand stores and yard sales are a treasure trove of amazing deals. You can find quality clothes, books, video games, movies, small appliances, sporting goods, toys—almost anything you can think of!
Use technology. Your smartphone can be your best discount shopping friend. You can use it to search for the best price at retailers. Get apps that will compare prices, download coupons and much more.
*Subject to credit approval
1Includes in-stock products only and those without other promotional, finance or clearance offers. Price match policy does not apply to computers. See Price Guarantee details.