Organize Your Finances – 5 Steps to Success

A STEP-BY-STEP GUIDE TO MEETING YOUR FINANCIAL GOALS
Spend less, save more and invest wisely
We can't help you make more money, but we can help you keep more money. With some careful planning and a few simple strategies, it's possible to spend less, save more and become financially successful.
Reaching long-term financial goals can seem almost impossible, but it can be done! And you don't need to make a fortune to make it happen. Spending a little less here and saving a little more there can really add up.
Let's say you started investing $100 a month when you were 30 years old. Based on average stock market returns, you'd have about $180,000 when you turned 60!1 But even if you're not ready to invest in stocks, you can use a lot of smart strategies to save money right now.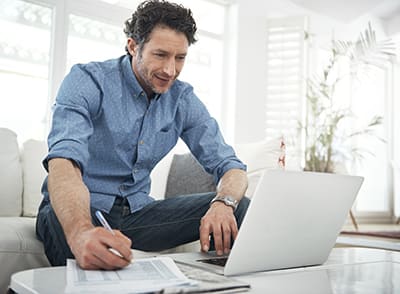 Tips for reaching your financing goals
Set your financial goals.
Before you can organize your finances, it helps to know what you want to accomplish. Do you want to pay off debt? Save for college or a new car? Buy a new TV and home entertainment system?
Whatever your financial dreams are, a smart plan can make them come true. So figure out what your goals are and write them down in order of importance. Keep in mind that your financial goals can change, so review them every few months and adjust as needed.
1Assumes an average rate of return of approximately 9% per year