How Store Credit Cards Work: A Consumer's Guide

UNDERSTAND THE REWARDS & RISKS OF STORE CREDIT CARDS
Most Americans have used store credit cards to buy merchandise and pay for it over time. Store credit cards are incredibly convenient, giving you extra buying power when you need it while working on your credit score.
But as we all know, they come with some potentially serious risks. So it's important to know how store credit cards work and understand the pros and cons before you start shopping.
Store credit card fast facts:
Know what your payments will be and never charge more than you can afford
Always pay the minimum amount due every month on time to avoid additional fees
The faster you can pay off the balance, the less finance charges you'll be charged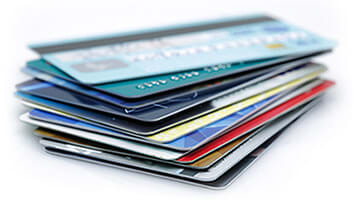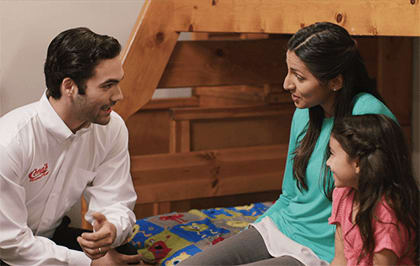 How do store credit cards work?
Store credit cards are typically issued to consumers by a bank or retailer to pay for goods and services. You can charge things to your card now and pay the balance back later, either all at once or in monthly payments. If you don't pay the total amount due, you'll probably be charged finance charges on the balance unless you get a promotional offer for the purchase made.
If you make your payment late or pay less than the minimum due, you'll be charged additional fees. Late payments may be reported to credit reporting agencies, and can lead to bad credit scores, which can decrease your chances of getting a car loan, home mortgage or other types of credit on favorable credit terms. So it's extremely important that you pay at least the minimum due by the due date every month.
Know your annual percentage rate
Before you apply for a store credit card, make sure you know exactly what your annual percentage rate (APR) will be and how it can affect the amount you owe. But even with a relatively low rate, the finance charges can really add up! Annual fees, late fees and other fees if charged to your account can also add to your debt.
Be a smart store credit card consumer
Never charge more than you can afford, and
Always pay your minimum payment on time.
The more you can pay each month, the less finance charges you'll be charged. (If you made a promotional purchase, you may be required to pay the minimal monthly payment amount to avoid finance charges.)
It's easy to apply for a Conn's HomePlus store credit card. Just visit your local store to apply, and you may be approved in minutes.*
*Subject to credit approval