Samsung Appliance Package Offer
Save 10% on 3 or More Appliances
For A Limited Time, Save 10% On 3 Or More Qualifying Samsung Appliances.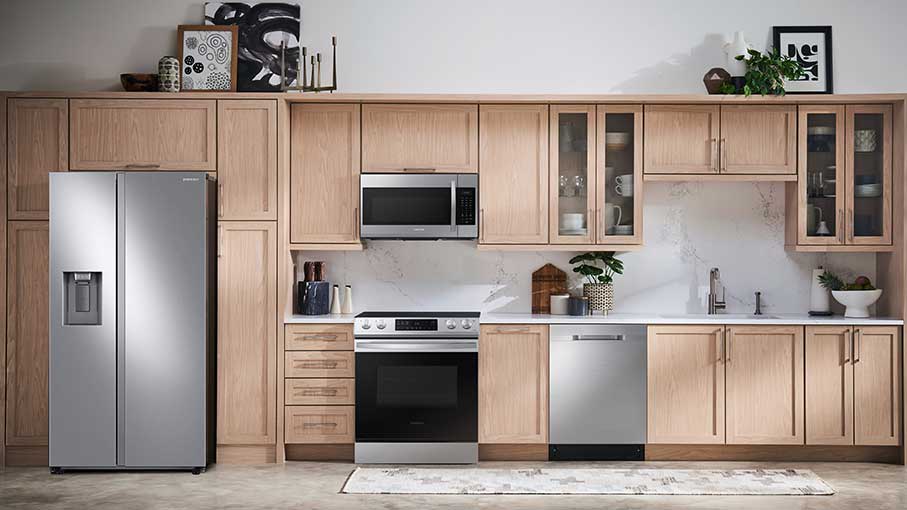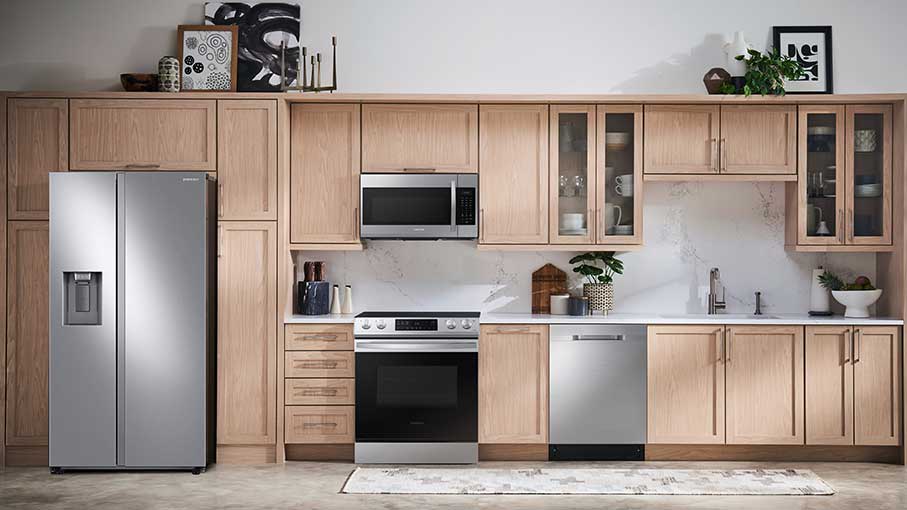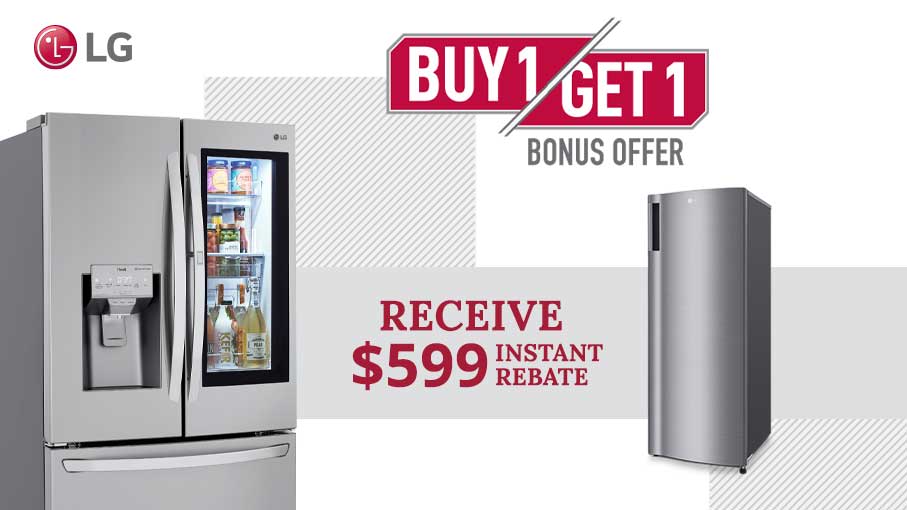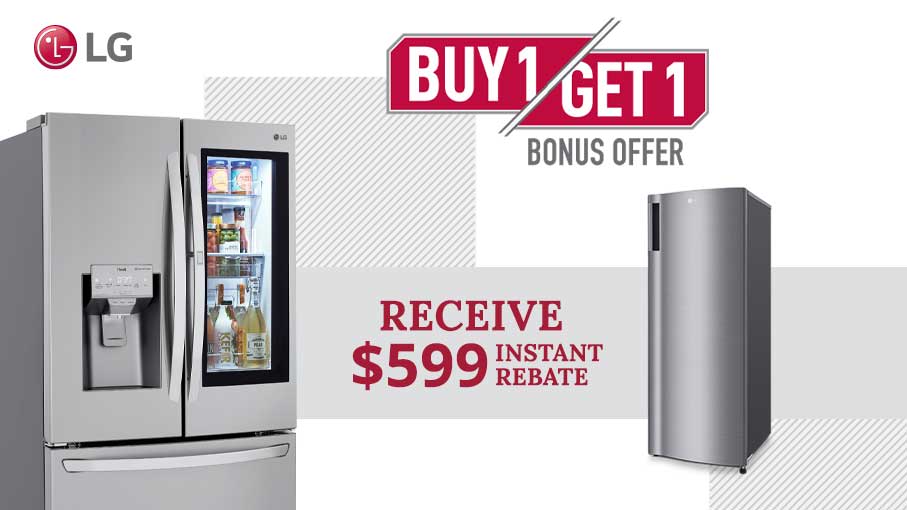 LG Freezer Bonus Offer
When You Bundle Eligible LG Instaview® Refrigerator And Freezer Products
The Appliance Upgrade You Deserve
Save Up To $1,500 Via Online Rebate When You Purchase Eligible LG STUDIO Appliance Bundles.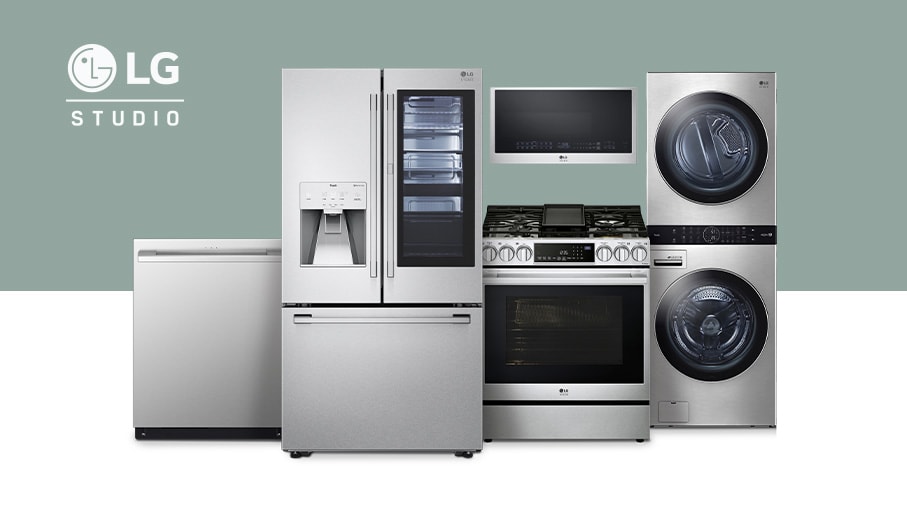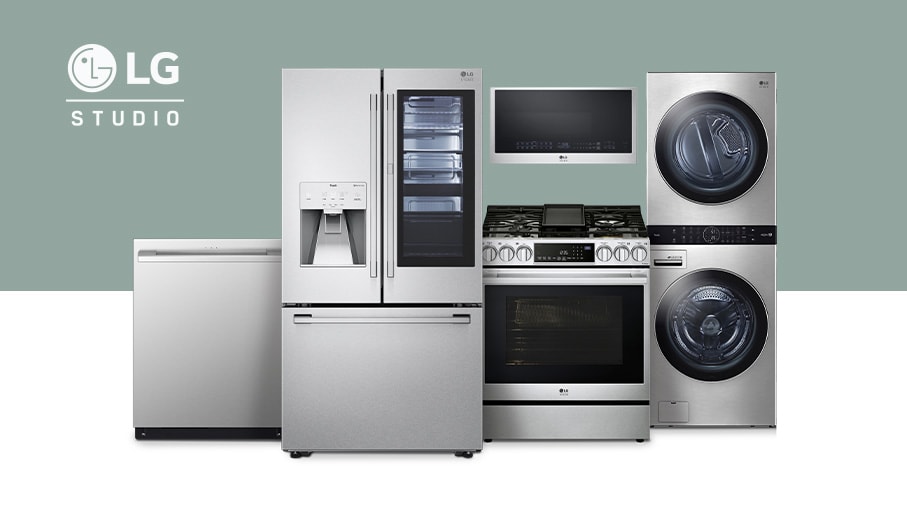 Essential Home Appliances
Great meals and clean clothes are only possible with the right appliances. Make everything easier - from passions to chores - by finding your ideal refrigerator, washer & dryer, and range.
Small Appliances and Cookware
Whether you're upgrading, shopping deals or outfitting a new kitchen, Conn's HomePlus has the full selection of home appliances you need. Shop Conn's appliances online to pick your products, and talk to us about appliances financing through our Conn's HomePlus Financing program for the best appliance deals. Just qualify online and you can get an answer instantly!* Want to see our appliances in person? Visit your local Conn's to browse our selection.

*Online prequalification only. Subject to credit approval.
Refrigerators can be centerpieces of the kitchen, whether you go with a counter-depth, side-by-side or French door style.

Washers keep the modern home clean and functional. Explore our selection of front-loading, top-loading or even twin-loading washers online to learn more.

Dryers in our selection include electric-steam, energy-efficient and high-capacity models from top brands, in a variety of colorful styles.

Stackable laundry centers save space without sacrificing convenience, giving you all the perks of in-home laundry capabilities in less square footage.

Dishwashers keep your dishes clean and your kitchen routine efficient. Shop our selection to find dishwashers with LED displays, sanitizing settings, adjustable racks and flexible configurations to suit you.

Ranges come in both freestanding and slide-in styles; browse our collection to find what best fits your needs and preferences.

Wall ovens work best in certain kitchen configurations - or in spaces where you want easier access to the oven door.

Cooktops are kitchen workhorses that boil, sauté, fry and more. We carry both electric and gas options from quality brands GE, LG and Frigidaire.

Freezers expand your ability to keep food stocked. We offer a variety of freezer chests and upright freezers - in various sizes, styles and brands.

Microwaves maximize your efficiency in the kitchen with fast-heating capabilities for meals and snacks.

Air conditioners offer cooling comfort for the hot summer months.

Vent hoods & range hoods extract cooking fumes for better ventilation in the kitchen.

Vacuum cleaners are vital for everyday home cleaning. In our online selection, you'll find everything from Bissell to Dyson models, available at different price points and with varying features.

A leader among home appliance stores, Conn's HomePlus is proud to offer quality kitchen appliances, washer & dryers, and a variety of outdoor grills. If you have questions about any of our appliances or which deal is best for you give us a call, or visit your nearest Conn's HomePlus for quality customer service. We even offer appliances financing.
FREQUENTLY ASKED QUESTIONS
Whether you're updating or remodeling, there is no shortage of appliances for you and your family. At Conn's HomePlus, we have a variety of appliances that suit every need in your house.
At Conn's, we have appliance financing options that are manageable within your budget. Prequalify today and browse our selection of appliances from refrigerators to washers and dryers.
We offer several appliances for your kitchen, laundry room, garage, and much more. We have black and stainless-steel refrigerators, brand-name washers and dryers, state-of-the-art vacuum cleaners and much more.